Fitness Studios with Childcare in Hoboken NJ
Gyms with Childcare
One of the most challenging aspects of a healthy lifestyle is finding a time to fit in your daily or weekly workouts. Between working, cooking, cleaning, and taking care of the little ones, time runs out quickly throughout the day. By the time you get home from work in the evening, the kids are home – making it easy to skip the gym. The good news is, there are an ample amount of fitness studios with childcare in Hoboken. You can choose between traditional gyms with weight rooms, cardio machines, and group classes. However, you can also opt for untraditional workouts and fitness studios as well. For instance, you may want to try your hand at Pilates, cycling, or a HIIT gym.
Whatever your gym and workout preferences are, you are sure to find a perfect fit for your needs. Let's check out some of the best gyms and fitness studios with childcare in Hoboken. Get ready to get your sweat on!
Retro Fitness is a fantastic option for those looking for a traditional style gym with a weight room, an array of cardio machines, and some fun group classes. They also have a delicious smoothie bar. With over 150 locations throughout the United States, Retro Fitness knows a thing or two and giving its members the best gym experience they can provide. Memberships also start as low as $19.99 per month, making this one of the most economical and budget friendly gyms in all of Hoboken! Best of all, they offer great childcare from 9 am to 2 pm Monday through Friday and 8:30 am to 12:30 pm on Saturdays. Retro Fitness is a great fitness studio with childcare in Hoboken.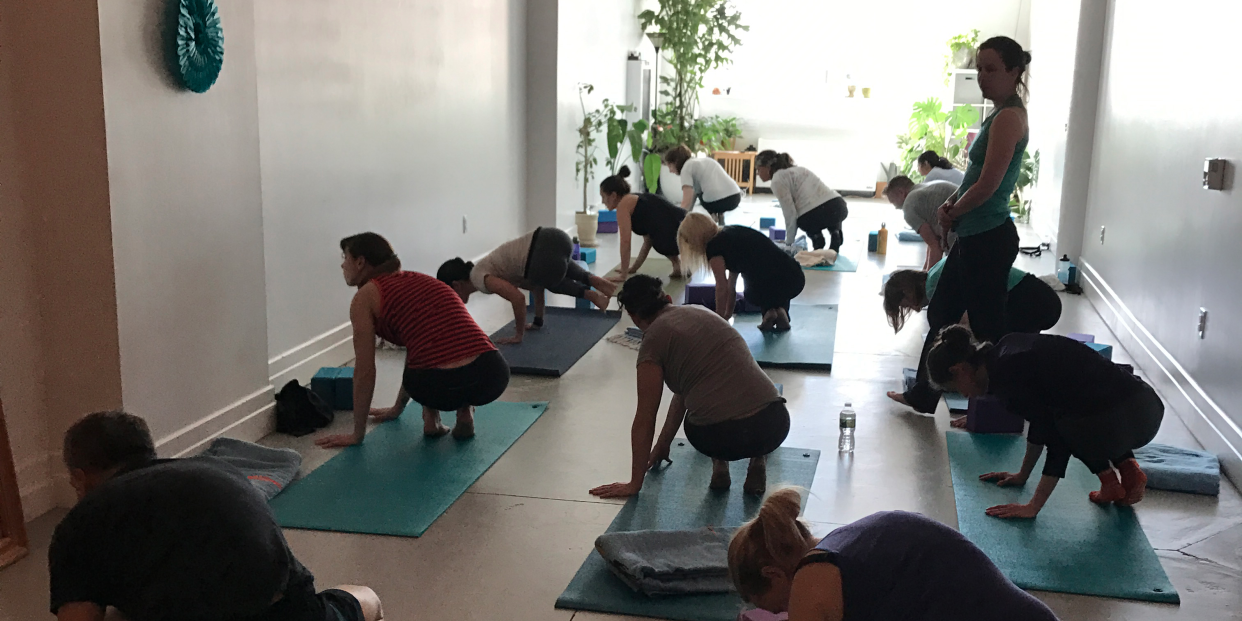 Hamilton Health and Fitness is a "fitness facility committed to the building's innovative eco-friendly design and construction, using recycled materials and energy-efficient processes. [They] feature an indoor lap pool, a fully-equipped Pilates studio (Project Pilates), cardio equipment, free weights, sauna, steam rooms, child care, and a large selection of group fitness classes including Yoga, Kettlebell, Indoor Cycling, Kickboxing, Water Bootcamp, and Pilates Mat/Reformer/Tower classes."
The Children's Room features a window where you can see your kids running around and having fun so you don't have to worry about them. The room has a fun jungle gym the kids will love, which makes them an awesome fitness studios with childcare in Hoboken. You can drop off kids from ages 3 months to 7 years old and they can be in the room for up to two hours.
A new and hip workout option, Local Barre offers super fun, yet challenging workouts. Barre is a combination of ballet, yoga, stretching, and strength training. As far as childcare goes their program is called Monkey Barre. The care costs $5 per child. Childcare is available to children 6 months and older. A really cool feature about this fitness studio with childcare in Hoboken is their BYOB Open Barre class. If your child is 6 months or under, they can attend the actual class with you!
"Bring Your Own Baby! Bring your baby and their seat of choice (i.e. car seat bucket) to our Open Barre℠: BYOBaby® Optional classes, set them down next to you and get your work out in! Sorry, children who are walking are not permitted. Our signature class, Open Barre℠ is a fusion of ballet fundamentals, core conditioning, Yoga and stretching for a total body workout using lightly weighted yoga balls, stretching strap, ballet barre, playground ball, and yoga mat to achieve a lean, flexible, youthful body. Open Barre℠ is just that, open to beginners and all levels of practice."
Sky Club is a fitness center with a pool, awesome group classes, cardio deck overlooking the gym, spin room, boxing room, locker rooms, European bath, sun deck, and a kid's club! There is a little something for everyone at the fitness studio, gym, and spa.
As for childcare, their kid's club room features a safe and exciting learning based environment. Their goal is to goal is to teach kids how to love learning, help build self-esteem, confidence, and increase socialization. Children have many different activities they can partake in throughout the day. Thier two-hour drop-off program provides the kids with playtime of their choice, sensory time, circle time, and age appropriate art projects! This definitely makes them one of the best fitness studios with childcare in Hoboken.
A workout studio for women only, this gym is designed to make women feel safe, confident, and healthy. It is a welcoming fitness studio with the friendliest staff to make you feel comfortable and happy. They mainly offer group style classes with tons of variety. For instance, they have riding and cycle classes, toning classes, dance and core classes, and blended riding classes.
Of course, they offer some top notch childcare as well. They offer Kids Gap for kids 4 months to 5 years – this is a playtime and gymnastics based childcare program. They also have a program for vert little babies, and offer Bite Sized Barre classes for your little ones and a full gymnastics program as well. Overall, this is a perfect option for women looking for fitness studios with childcare in Hoboken.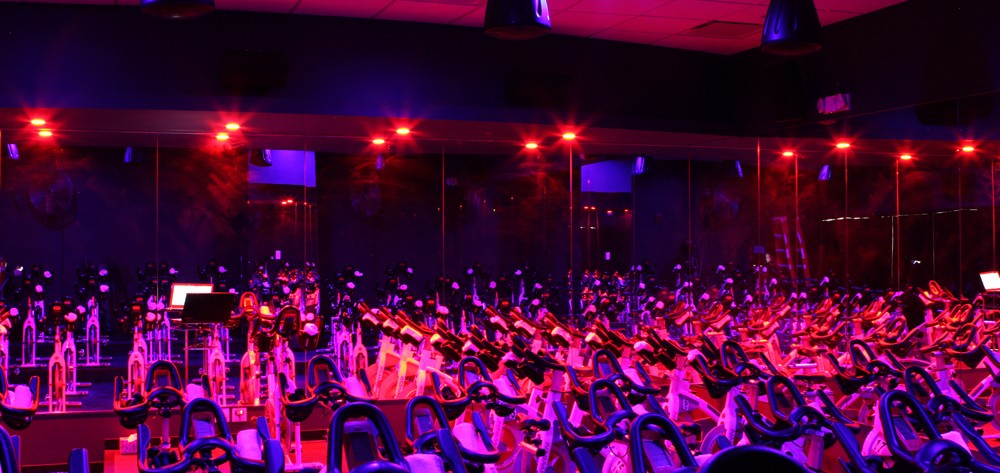 "Prime Cycle is an indoor cycling studio that gives you a full-body workout by incorporating cycling and choreographed rhythm riding. Our studio utilizes a state-of-the-art audio system in combination with theatrical lighting which provides a lively and interactive workout. With the use of Schwinn Carbon Blue bikes, riders are able to track the progress of their epic rides using Performance IQ technology."
Despite getting in a super intense workout, Prime Cycle also offers wonderful childcare for busy moms and dads. The fee is $5 per child and you can drop them off while you get your sweat on. Children must be at least 6 months old. Babysitters are also CPR certified and background checked. Prime Cycle is surely one of the best fitness studios with childcare in Hoboken.